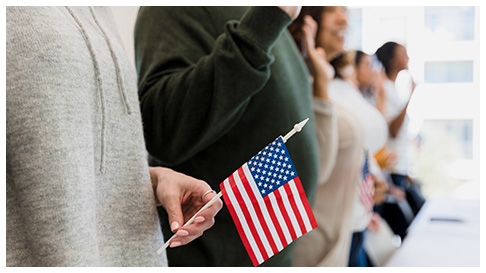 Yuba City Visa Lawyer
Employment and Family Visas
You will have to have a visa in order to legally enter and stay in the United States for any reason. Whether you are coming here for employment, travel, education or to be with family, the government will deny your entry unless you have a visa. There are several types of visa, and Yuba City attorney can help you find the most suitable one for you. Your attorney can also help you with the application process, from preparing the necessary documents to representing you with immigration officials in the case that you meet opposition.
Visas for entry to this country are in high demand, and it often takes determination to get approval of an application. Employment based visas are some of the most highly sought after, and my firm works to assist employers who need to hire from outside the country. If you need to fill a position now, immigration delays may be seriously affecting your bottom line. I can review the application and take action to expedite the process. You shouldn't let unnecessary barriers stand in the way of your expansion.
Skilled Legal Help for Immigration Matters in Yuba City
As a highly motivated attorney, I can also represent your case when you need a family based visa. If you need to get a petition for alien relative, a fiancée visa or a visa for the alien spouse of a US citizen, I will work closely with you from the beginning of your application process until the completion of the request. Immigration law can be confusing, but I will stand by your side and help you find a way to get what you want. I provide my services in Spanish, Punjabi and English.

DMV Negligent Operator

Domestic Violence/GBI on Spouse

Felony Assault with a Deadly Weapon

First Offense DUI

First Offense DUI