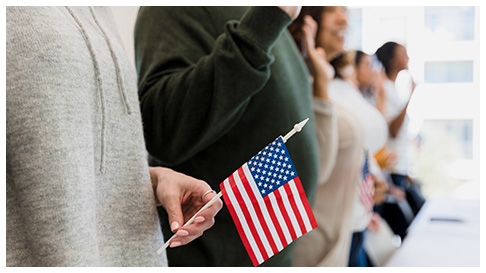 Immigration Law Attorney Serving Yuba City
Employment Based and Family Immigration
When you or a family member has decided to immigrate to the United States, you should seek the assistance of a knowledgeable Yuba City lawyer who can help you avoid problems and ensure that the process runs as smoothly as possible. Immigration is a major event in your life, and you owe it to yourself to take the stress out of the situation. Immigration law is a complex subject, and you could easily make mistakes that would ruin your plans. Attorney Sarbdeep Atwal can give you resourceful and dedicated legal guidance on any legal issue relating to your immigration.
Areas of Practice
Whether you are coming to this country for business, to visit family, for study or to begin the naturalization process, you will need to secure a visa. An attorney who is familiar with the process of obtaining a visa can help you speed the process and avoid mistakes that could cause your request to be denied.
A green card will give you the legal right to work in this country and to assume the status of a permanent resident. You will be able to settle into your new life in the United States, and start working towards becoming a citizen. There are several ways to obtain a green card, and your attorney can help you find the one that will work best for you.
It is possible to become a United States citizen through the process of naturalization. It is not easy, but an attorney can guide you through the steps with a minimum of delay and difficulty. Becoming a citizen will open the door to many benefits, such as being able to vote and sponsor family members who live abroad to come join you in this country.
You should do everything in your power to avoid being deported. You will not only experience an enormous amount of inconvenience and disruption in your life, you will also face considerable barriers if you attempt re-entry. The earlier you take legal action, the better your chances will be of resolving the case.

First Offense DUI

Felony Assault with a Deadly Weapon

Expungement

Driving on Suspended License

Driving on Suspended License, Result - Charges Dismissed

Domestic Violence/GBI on Spouse