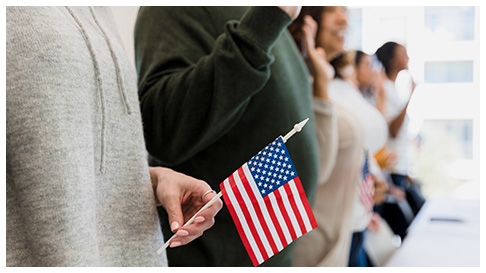 Deportation Attorney Serving Yuba City, CA
When you or a family member has been threatened with deportation, you need to get the help of Attorney Sarbdeep Atwal on your side. U.S. Immigrations and Customs Enforcement (ICE) officials will take fast action to carry out a deportation as soon as there is cause to proceed, and you can't afford any delays in the case. The earlier you can take legal action, the better your chances will be for turning the case around. Speak with a Yuba City lawyer about your case today.
Deportation proceedings can be initiated for a variety of reasons. One of the most common is a criminal conviction for a violent crime or a drug crime. Other frequently cited causes include committing marriage fraud in order to gain legal residence and falsely claiming citizenship in order to enjoy one of the benefits of a citizen. You can also be removed from the country on the basis of administrative errors in maintaining your work visa. An astonishing number of deportations are the results of immigration law mistakes on the part of the immigrant or government officials.
Fighting Deportation Actions in Yuba City
Finding out that you have been selected for deportation can be a frightening and stressful experience. I will stand by your side throughout the process of defending your case. I can speak Spanish, Punjabi and English, and I will provide you with compassionate legal guidance and aggressive representation. There are several ways to block a deportation, including requesting a cancellation of removal for lawful permanent residents and a discretionary waivers. After a careful review of your case, I will be able to tell you which strategy is the best for your unique situation.

DMV Negligent Operator

Domestic Violence/GBI on Spouse

Felony Assault with a Deadly Weapon

First Offense DUI

First Offense DUI