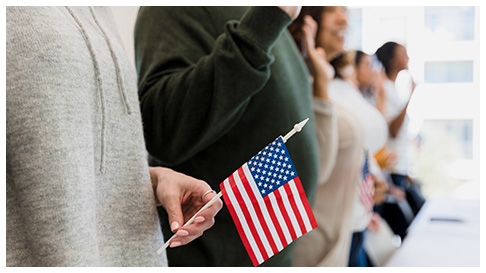 Green Cards in Yuba City
Work With a Yuba City Immigration Attorney
Green card holders have the status of permanent residents in the United States. By working with a Yuba City lawyer now to ensure that you get a green card before your visa expires, you can save yourself from the potential for a disruptive and embarrassing deportation in the future. U.S. Citizenship and Immigration Services (USCIS) provides several paths to obtaining a green card, but the two most common are through family and through employment.
In order to get a green card through family, you will have to get a relative to sponsor your application. Depending on your specific relationship, your family member must either be a green card holder or a full U.S. citizen. Due to the high volume of family based green card requests, you must ensure that you don't make any mistakes in preparing or submitting your application.
An employment based green card is usually granted when the employer sponsoring the application can prove to the U.S. Department of Labor that there aren't enough workers already available in this country to perform a specific function. You may also be called upon to verify that this hiring won't cause an American worker to become unemployed. When you can demonstrate that you must hire from abroad, your request will likely be approved.
Benefits of a Green Card
A green card is not only your key to staying in this country legally; it is also a path to naturalization. After holding your green card for 5 years, you will become eligible to apply for U.S. citizenship, making it possible for you to vote and to help others in your family to come join you. You can get assistance with obtaining a green card by coming to Attorney Sarbdeep Atwal. I provide immigration law guidance in Spanish, Punjabi and English, to ensure that this process is as easy as possible for you and your family.

DMV Negligent Operator

Domestic Violence/GBI on Spouse

Felony Assault with a Deadly Weapon

First Offense DUI

First Offense DUI